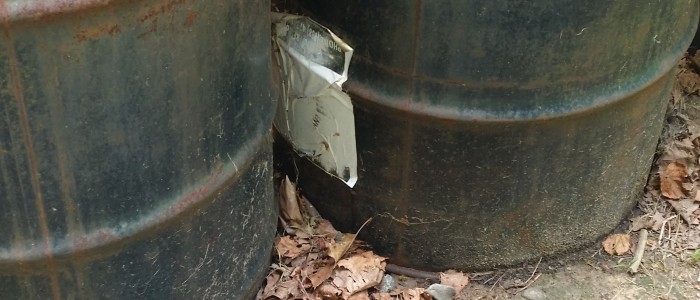 Year of the Yellow Jacket and Bald Face Hornet
2014 has proven to be the year of the Yellow Jacket and bald face Hornets in Morris and Warren County NJ .  All seasons pest control has performed a record number of yellow jackets and bald face exterminations in the Hackettstown NJ, Long Valley NJ and surrounding northern nj communities .
As pest control professionals we have observed insect populations tend to vary from year to year. Sometimes there seems to be a spike or a reduction in certain types of infestations. This year there was certainly a spike in stinging insects calls. This year we've treated yellow jacket nests in: barns, attics, rock walls, door bells, brick walls, concrete blocks, in the ground and even under barrels. We've seen bald face hornets nests built on houses, branches, windows, and lights. One bald face hornet was 30' feet off the ground!
We also set two new records this year! One of our customers in Hackettstown was "lucky" enough to have 4 yellow jackets nests in her home and another in Chester. had the "good fortune" to have 5 bald face hornets nests!
For Individuals with severe allergies stings from yellow jackets and bald face hornets  can be fatal. Boston Childrens Hospital estimates that there approximately 200 million people in the U.S that are allergic to bee stings. Still there only about 50 fatal stings in the U.S. per year. We say only even though any number of deaths from stings seems a tragic waste. Even when the stings are not fatal they can be serious. Some doctors recommend patients with allergies carry an epipen in case they are stung. Even those who are not allergic can have severe reaction to stings if they are stung repeatedly. And sense each yellow jacket, wasp, and hornet can sting repeatedly the risk of a reaction is increased.
Every year, and especially this year our customer tell us of stings that landed their friends and family in the hospital.
Though it is the start of summer we anticipate seeing new nests forming well into November. You can easily find videos on youtube describing DIY remedies for stinging insects that involve fire, water and dangerous chemicals; but if you want to avoid house fires floods and trips to the hospital give All Seasons Pest Control  a call we are always happy to help.