Mice are Harmful Rodents, Damaging Homes and Businesses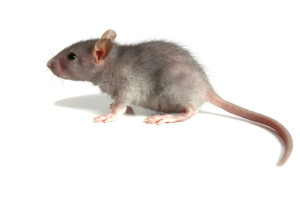 All Seasons Pest Control has been helping customers in the mice issues in Hackettstown, Long Valley, and local  areas with mice pest control for over 4 decades. We have the knowledge and experience to help you prevent a mouse infestation or treat an existing one.
When left untreated mice create a whole host of problems when they share a habitat with humans. Mice will contaminate food, damage homes, and spread disease. So it is important to begin treatment at the first sign of infestation.
Why mice require regular treatment
Pest control and extermination for mice becomes a high priority in the fall and winter, for folks living in Hackettstown, Bangor, and Stroudsburg areas. But rodent extermination requires year round attention. It is possible, and common, to have a mouse infestation in the summer, though they often go unoticed and untreated because during the warmer months mice will venture outside for food. As the months get colder mice may begin looking in cabinets and pantries for food rather than brave the cold. Seeing holes in boxes and seeing other sings of mice is usually what prompts a call to an exterminator.
Mice breed quickly. A mature pair of mice will have a litter of 6 pups every 30 days on average, and new females reach maturity after just six weeks.
Only treating in the fall is insufficient for this rate of population growth.
Mice can damage homes
Mice can cause damage to homes by eating wires and nesting inside walls. Mice like many rodents are compelled to chew and many mice seem to prefer chewing on the tough plastic insulation found on electric wires inside our homes. This not only leads to expensive repairs but also causes a risk of fire.
Mice frequently tunnel through insulation as they make there way through the home. While the tunnels are often small overtime they decrease the effectiveness of the insulation, make a mess, and pave the way for other sorts of pest infestations.
Mice spread disease
The house mouse and other rodents spread disease through their parasites and feces. In North America, breathing dust that has come in contact with mouse excrements has been linked to hantavirusk, which may lead to Hantavirus Pulmonary Syndrome (HPS).
Mice and Salmonella
Another major concern is salmonellosis, which is transmitted by mice and is a concern in food storage and preparation areas. Salmonella live in the intestinal tracts of humans and other animals, including birds. Salmonella are usually transmitted to humans by eating foods contaminated with animal feces. A house mice in a city environment may spend it's entire life in buildings. In rural and suburban settings, it may not only live inside, but be found outside near foundations, in the shrubbery, weeds, crawl spaces, basements, or in garages. In colder months they move inside nesting closer to a food supply.
Mouse Nests
Mice make their nest from soft material like paper, insulation, or furniture stuffing. Nests are found in many places including: in walls, ceiling voids, storage boxes, drawers, under major appliances, or within the upholstery of furniture. Outside the nests are found in debris or in ground burrows.
Mouse droppings, fresh gnawing and tracks indicate areas where mice are active. Mouse nests, made from fine shredded paper or other fibrous material, are often found in sheltered locations.
If you suspect a mice infestation, call today for prompt, professional attention.