Bed bugs are on the rise in Morris, Warren, Sussex and Hunderton counties and don't seem to be slowing down.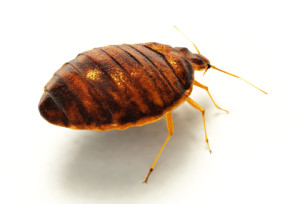 At All Seasons Pest Control we have the experience and expertise to detect and treat bed bug infestations. We use tried and true methods to eliminate bed bugs in your home or business.
For nearly 60 years Bed Bugs were virtually unheard of in New Jersey, Pennsylvania or anywhere else in the United States. Verified infestations were so rare that when these insects returned to our area many in the entomology community were skeptical.
Bed Bugs are resourceful and resilient insects and can hide in the smallest of places.  They can survive for more than 500 days without feeding! These insects care little about cleanliness and care only about obtaining food.
While Bed Bugs are not considered dangerous and do not spread disease, they are a nuisance and the presence of Bed Bugs can lead to trouble sleeping, concerns about social stigmas, and of course the irritation sometimes caused by their bites.
The recent infestation of Bed Bugs has been described as an epidemic. As with any epidemic there are many newcomers to the market and they bring with them gimmicks and tricks that promise great results. Many of these gimmicks and so-called alternative treatment methods obtain a certain level of popularity. Unfortunately, so many who try these approaches end up suffering longer than they have to before contacting a professional pest management service.
Where Do Bed Bugs Come From?
Bed Bugs are excellent hitchhikers due to their tiny claws that make it easy for them to grab onto fabric. These insects will latch on to suitcases, clothing, shoes and bags in order to find their way into the home of a new host.
Bed Bugs can be found in hotels, movie theaters, passenger planes, hospitals or any place where people sit or sleep for long periods of time.
Many people fear being thought of as "messy" or "dirty" when they learn they have a bed bug infestation. The truth is that Bed Bugs care only about finding a live host and are not affected by the presence of, or lack of clutter, or dirt.
Where Bed Bugs Hide
Bed Bugs can hide in the tinniest of places. Common Bed Bug hiding places include:
electrical outlets
light switches
thermostats
smoke detectors
baseboards
molding
door hinges
hanger swivels
zippers
Why are there so Many Bed Bugs?
Bed Bugs reproduce quickly. A single breading pair of Bed Bugs left unchecked can produce 250,000 offspring in just 6 months!! And each female can lay 500 eggs in her lifetime.
How do I Know if I Have Bed Bugs?
Aside from bite symptoms, signs include fecal spots, blood smears on sheets, and molts. Bed Bugs can be found singly, but will often congregate once established. They usually remain close to hosts, commonly in or near beds or couches. Nesting locations can vary greatly, and may include luggage, vehicles, furniture and bedside clutter.
Bed Bugs require prompt and professional treatment. Bed Bugs, like roaches are transferred by clothing or luggage and can quickly infect dwellings. Bed Bugs are elusive and usually nocturnal, which can make them hard to spot. They often lodge unnoticed in dark crevices, and eggs can be nestled in fabric seams.
If you suspect the presence of Bed Bugs it is important to act quickly and contact all seasons pest control today for a in-home inspection.
If you suspect a bed bug issue, don't delay, call today for prompt, professional attention.