All Seasons Pest Control has been helping Realtors complete real estate transactions for over 41 years. We understand that real estate transactions can be stressful for both buyers and sellers, not to mention the realtor. And an undiscovered pest infestation can add to the tension.
At All Seasons Pest Control we understand the importance of providing a simple solution, and implementing it quickly and cost effectively. We are always ready to answer questions and we work to make sure the transaction goes smoothly.
Whether you would like All Seasons Pest Control perform a pre-listing inspection and treatment, or require help resolving a:
Failed termite inspection
Failed wood destroying insect report
Failed home inspection
We'll work with you to find an affordable solution. We provide cost effective solutions for the following wood destroying insects:
Carpenter Ants
Termites
Carpenter Bees
Powder Post Beetles
And these household pests:
Cockroaches
Yellow jackets
Baldfaced Hornets
Crawling Insects
Mice
And other household pests
Wood Destroying Insect Reports in a Real Estate Transaction
The wood destroying insect report is a form created by H.U.D (the department of housing and urban development) to assist home inspectors in notifying home buyers of past or active activity by wood destroying insects.
Many times the seller only becomes aware of a termite, carpenter ant, carpenter bee, or powder post beetle problem after the buyer's inspector performs an inspection and delivers the wood destroying insect report to the seller. This can be very distressing for both the buyer and the seller due to the fact that many people believe that the presence of wood destroying insects automatically means severe property damage. While it is possible that an infestation of wood destroying insects can lead to severe structural damage, this requires a colony to go undetected for a long period of time. Most of the time we find the treatment can be quickly implemented and damage is minimal.
All Seasons Pest Control Wood Destroying Insect Warranty
We also offer 6 month warranty on carpenter ants and carpenter bees and 1 year warranty on termites.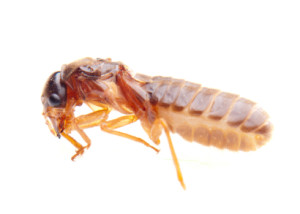 More Pest Control information for Real Estate Agents