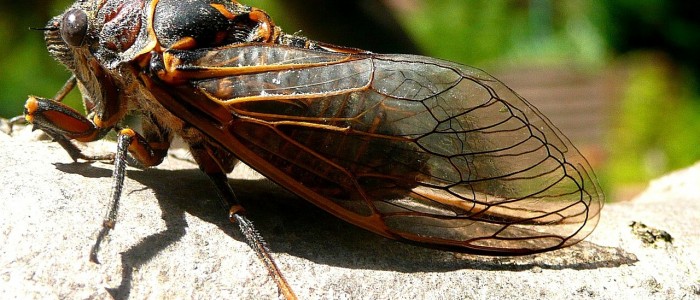 Welcome to the 2nd post in our What kind of bees are these series Sometimes its easy, for a local pest control company, to identify a pest infestation during the initial phone conversation. Because our customer usually describe the behavior and appearance of insects in a similar way. After our initial call with this customer from Hackettstown NJ we were expecting yellow jackets, but the giant wasps our customer was describing turned out Cicada Killers…
Maybe it is because these so called giant wasps which have become known as Cicada Killers are a relatively knew pest in the warren and morris county area. Through out the country these insects are also known as cicada hawks or sand hornets.  All seasons pest control has been in business 41 years and our 1st complaints, in the Hackettstown, Long Valley, and Blairstown area. These large "bees"  started in our area in 2009.
As is often the case with insects new to the area they get many new names. The most common name given to us from folks living in the Hackettstown to describe cicada killers has been Giant wasps. And as far as local names go, giant wasp is a pretty good one. Because cicada killers are from the wasp family of insects and they are rather large.
Adult Cicada killers are about 1/2 – 2" long with the females being slightly larger than the males. The size of these insects along with the yellow jacket like markings contribute to their rather fearsome appearance. Fortunately cicada killers are not as aggressive as other stinging insects, males lack stingers and females generally sting only under duress.